The 2019 BC Safety Committee Conference is now completely sold out 
2019 Speakers
Cathy Cook
Cathy Cook as extensive health and safety experience spanning several decades in the private and public sectors, as well as in non-profit organizations. She worked in forestry and municipal settings and prior to her retirement in 2017 she was the Executive Director of the BC Municipal Safety Association.
As President of Safe Harbour Consulting, Cathy works with employers and associations to deliver training programs, help organizations improve their safety culture and assist in implementing and strengthening safety management systems.
Dave Fennell, CRSP, BSc, CET, Dave Fennell Safety Inc. 
Dave Fennell is Safety! He is a Safety Professional, a Safety Consultant, a Teacher, a Motivator, a Researcher, a Facilitator and an outstanding Safety Speaker. He has 29 years of safety experience and has recently retired from his roles as the Senior Safety Advisor for Imperial Oil and the Senior Technical Professional for Safety for ExxonMobil. He is now prepared to bring that wealth of knowledge and expertise that helped established Imperial Oil and ExxonMobil as safety leaders to other clients.
Dave has developed approaches to safety management that have produced results that are widely recognized and have been featured in safety management videos that have been used by companies around the world. He is a regular guest lecturer at the University of Alberta on Behaviour Based Safety and on Human Factors in Engineering and Safety. He has presented at conferences and safety forums across North America inspiring safety professionals, management and workers on safety and always coming away with rave reviews and making positive changes on safety.
His latest research projects include the development of standards and materials to prevent steam and hot water burns and work within ExxonMobil on strategies for reducing Risk Tolerance. The video and materials on Risk Tolerance have been used around the world and have been translated into 9 different languages.
Dave was named the Canadian Safety Professional of the Year by the Canadian Society of Safety Engineering in 2013. Dave says he gets his most creative ideas while snowshoeing and paddling his kayak.
Jeff Lyth, Consultant, QSP Leadership
Since beginning his career in safety over 25 years ago, Jeff Lyth has become recognized as an expert and innovator in workplace safety and leadership.
He obtained his Canadian Registered Safety Professional (CRSP) and Certified Health and Safety Consultant (CHSC) designations, and served as Director of Corporate Health and Safety for nearly a decade before leaving safety management to work entirely in the leadership development/safety differently space. Throughout his career, Jeff has been involved in industry-leading innovation, such as the first Canadian use of computerized tower-crane anti-collision systems, the province-wide use of the 'Safety Climate Tool' survey from the Health and Safety Laboratory in the U.K., and the development of the BCCSA Silica Tool.
Jeff has represented the Canadian Construction Association (CCA) on Health Canada's transition to the Globally Harmonized System (GHS), and was accepted by the Department of Foreign Affairs as a Canadian Construction Occupational Health and Safety Specialist and participated in two missions to central China. He currently works in assisting organizations and safety departments to move beyond conventional views of health and safety and to break through the performance plateaus associated with those views.
Isabel Krueger, CRSP(NP) Safety Matters
Isabel was the Manager, Corporate Safety, Coast Mountain Bus until she retired in 2012. She is a well-known and experienced safety professional with many years of OSH experience. She has presented at the National Safety Congress in the USA, the Western Conference on Safety, The BC Municipal Occupational Health and Safety Conference, Manufacturing Safety Conference, BC Safety Committee Conference and numerous other prominent safety events. She was only the third Canadian in 50 years to receive the highest individual recognition award for safety, the Distinguished Service to Safety Award, presented at the 2006 National Safety Council Congress in front of 10,000+ attendees. She has been teaching various OSH courses for the Pacific Safety Center Ltd since 2007.
Spencer McDonald, President, Thinking Driver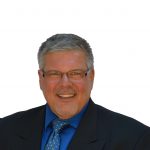 A respected authority on driver behaviour, psychology and training, Mr. McDonald is the founder and President of Thinking Driver and has guided his organization to a leadership position in driver safety across Canada. As a specialist in program design and a background and education in counselling psychology, Spencer has worked in the road safety field since 1984 and has trained thousands of drivers and instructors including school transportation, police, firefighters and emergency vehicle operators throughout Canada and the U.S.
He won the 2008 Transport Canada and Transportation Association of Canada Award of Achievement and the 2013 Canadian Society of Safety Engineering Outstanding Achievement Award for his 30 years in driver safety.  Spencer appears frequently on national television and radio, writes a column for Canadian Occupational Safety e-magazine, and is an international speaker on the topics of road and fleet safety, aggressive driving, and driver training.
Norm Ralph, CHSC, CRSP, CDMP, President, Apex Abilities
Norm has over (30) years' experience in Occupational Health & safety.  He is currently semi-retired after working with several industry groups over his career.  Norm got his start in Occupational Health & Safety in the early 80's working for Western Canada Steel, a local steel manufacturing plant.   When the plant closed, Norm found new employment as a Safety & Quality Assurance coordinator at CAPTIN, a wheel manufacturing division of Toyota.  He remained in the roles for over 10 years before moving on to his next challenge as a Safety Consultant with the Vancouver Coastal Health Authority.  Recognizing his desire to work in a more hands-on approach with workers, in 2003 Norm moved on to a new role as a Senior Safety Analyst with the SkyTrain Operation and in 2013 he was promoted to Manager of Occupational Health.
Norm is a member of the CSSE, Canadian Society of Safety Engineering.  During his 24-year membership he has held numerous elected positions within the local Chapter; two consecutive terms as Chapter Chair, Vice Chair and Director. Norm has CRSP and CHSC designations, Canadian Registered Safety Professionals and Canadian Health & Safety Consultant.  As well Norm is also a Certification Disability Management Professional CDMP.
Norm continues to work with companies to improve their Health & Safety performance by providing: Customized Health & Safety Education & Training, Disability Management Consulting Services, Occupational Wellness Programs, and Office Ergonomic Assessments
Tanya Steele
Tanya Steele has a vision to help Managers, Supervisors, and Safety Coordinators, influence workers through effective on-site training. Utilizing her 25 years of experience as a Safety Advisor, Auditor, Trainer and Company Owner, Tanya will give you practical skills on how to educate and train workers. Tanya is a well-respected and sought-after trainer. Words that have been used to describe Tanya's instruction are passionate, energetic, relatable, practical and fun.
Tanya has held several Provincial and National board positions either as a committee member, Chair or President.  Some of these include the CSSE Outreach Committee, CSSE Hiring Guide, VRCA Educational Committee and the NAOSH Week Steering Committee and has received a "Professional Leadership Award for Women" and an "Educational Leadership Award".
Daniel York, CRSP, Manufacturing Safety Alliance of BC
After losing the vision in his left eye from a workplace accident, Daniel York knew he wanted to prevent similar injuries from happening to others. Today, as the OHS Audits Manager at the Manufacturing Safety Alliance of BC, his goal is to make sure employees are protected at work.
Daniel's diverse background of over 20 years in the workforce includes manufacturing, music/entertainment, food services, and warehousing. Having come up through the ranks, he has a broad range of experience in safety management, provincial law and municipal bylaw investigations, emergency response, customer service, and conflict resolution."